CHRISTMAS PRESENCE IS BETTER THAN CHRISTMAS PRESENTS
WHAT IS THE TRUE MEANING OF CHRISTMAS? Presence or presents? You may think the answer is obvious — that being with family and friends, sharing time and love, is the most important thing. But have you ever tried turning up on Christmas Day without any presents for anyone? How many of us could do this without feeling embarrassment, or even shame? The level of expectation, of entitlement, within our consumerist society around Christmas means that there is little precedent for turning up empty-handed in this manner. Simply being there is not enough.
CHRISTMAS SLOGANS – SPEND!
While the act of present giving may be considered to be a positive and loving act, it has also become an almost compulsory one. Of course, those who benefit most from the mass purchasing of presents are not those who give or receive them, but the companies who make the objects, for whom Christmas is the busiest and most lucrative time of the year. It is they who drive the culture for buying, through advertising and other outlets. We are too weak, too brainwashed to resist, and so for many individuals and families Christmas is a time of acute financial stress and credit card debt.
In these times, 'presents' have become more important than 'presence'. Time, once our most precious gift, has now been superceded by the material.
There are many out there who will maintain the Christmas for them is about presents AND presence — that they are able to both spend time with family, and to bring them happiness via present giving. This is an ideal combination that is actually very difficult to achieve with any degree of parity or consistency within families.
CHRISTMAS MOTIVATIONAL
If I think back to my own most memorable Christmas's, they have always revolved around human interactions, particularly with children, as opposed to marvelling over new gadgets, clothes or other gifts received. These are the moments that define life, the moments that endure beyond the material. In our family we have banned presents for all except very young children, and the result is that the focus for Christmas has shifted from the material to the emotional. By spending time, not money, family members have now become more excited about seeing one another, and talking, laughing and sharing food.
For those who are religious, and who believe that this is the true meaning of Christmas, this approach also affords them greater opportunity to reflect on the spiritual significance of the occasion, without competing with its consumerist aspects.
CHISTMAS MOTIVATIONAL QUOTES, PHRASES & SLOGANS
The slogan, "Christmas presence is better than Christmas presents", is one of the motivational quotes and phrases within my new app, 365 Positivity. It delivers empowering messages all year round, not just about Christmas, but also life, love, nature, beauty and other such topics. The quotes are set to a timer, so you only get one per day — forcing you to spend proper time with each one — just like the proper time I hope you'll be spending with your loved ones this Christmas.
is one of a series of short inspirational quotes and sayings sent to the mobiles of users who download the new self-improvement app, 365 Positivity. It is designed to galvanise positive, motivational change in the form of one alert message each day for a year.
CHRISTMAS WRAPPED: Original motivational quotes, phrases and slogans about Xmas and other topics can be found in the new app 365 Positivity.


Download The 365 Positivity App Free.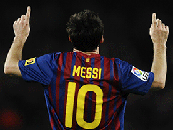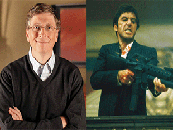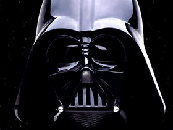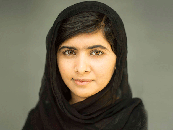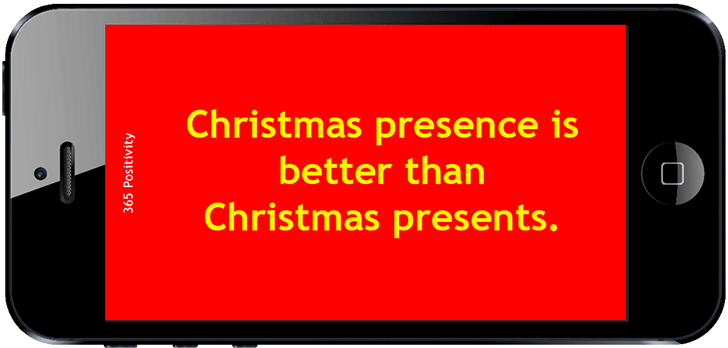 RECOMMENDED READS ABOUT POSITIVITY
SEND US YOUR EMAIL FOR INFO ON NEW RELEASES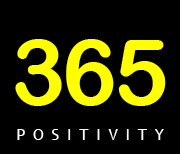 Information Apps For Health, Wellbeing & Self-Improvement
What is the meaning of Christmas? Presents or presence? The motivational quotes, phrases and slogans within the app 365 Positivity challenge us to consider this and other life questions. By Ben Arogundade.