STAR WARS ARTICLE: IF DARTH VADER CAN CHANGE, SO CAN YOU
Darth Vader's journey in the 'Star Wars' movie series offers up a powerful and redemptive message for us all — that even the baddest of people can end up being good role models. By Ben Arogundade.
STAR WARS DRAMA: The writing is on the wall for Darth Vader in 'Return Of The Jedi'. Somewhere behind the mask, goodness, in fact, love, still lives.
THE BUILD UP TO THE NEW 'STAR WARS' FILM, 'The Force Awakens', has reached fever pitch. At the time of writing this, the two-minute trailer for the upcoming epic had already clocked up 72 million YouTube views for what is the most eagerly awaited film of the century.
STAR WARS VADER - THE FINISHED ARTICLE?
As the 'Star Wars' franchise embarks upon its latest instalment, our thoughts turn once more to the characters who defined writer-director George Lucas's original trilogy — and none evoke such intense fascination as the foreboding figure of Darth Vader. He is a psychopath and a mass murderer, responsible for the deaths of thousands, and who has wreaked immeasurable destruction across the galaxy. His face is concealed behind a foreboding mask, and he wears head-to-toe black, history's stereotypical colour of evil.
But, deep inside him there is goodness — in fact, love.
STAR WARS: DRAMATIC WRITING
This is thrillingly illustrated in 'Star Wars Episode VI, Return Of The Jedi' (1983). In the build up to the film's climax, Jedi knight Luke Skywalker, detecting the good that lays dormant within his father Darth Vader's psyche, refers to him positively by his true name, Anakin. "That name no longer has any meaning for me!" Vader snaps.
"It is the name of your true self, you've only forgotten," Skywalker replies hopefully. "I know there is good in you. The emperor has not driven it from you fully." Skywalker's words seem to permeate his father's intimidating exterior, setting up the film's epic finale.
In what is perhaps the most dramatic climax in the history of cinema, Vader then tries in vain to persuade Skywalker to join him in turning to the dark side. In the ensuing battle, Skywalker defeats his father, only to be attacked immediately afterward by the more powerful emperor, Darth Sidious. Just as Luke is about to meet his end, Vader revives and kills the emperor, his master, finally rejecting evil to save his only son. Vader, mortally wounded from battle, reconciles with Skywalker. As he dies, Luke turns to him desperately and says, "I'll not leave you here. I've got to save you." Vader replies, "You already have, Luke".
VADER'S CHANGE
This father and son exchange is the most powerful piece of writing within the 'Star Wars' saga. With his last breath, Vader demonstrates to his son that it is not too late to change, even for someone like him, a ruthless dictator and mass murderer who has wreaked havoc across the galaxy.
APP INSPIRATION
Darth Vader's dramatic turnaround was the unlikely inspiration for some of the messages within our new daily quotes app, 365 Positivity app. "If Darth Vader Can Change, So Can You," — is one of the phrases that are pinged to users mobiles each day for a year.
NEW HOPE, NEW POSITIVE
Vader, and his journey from goodness to evil and back, provides a powerful and redemptive moral message for the millions of 'Star Wars' fans worldwide. If the baddest man in the galaxy can change, then so can we all.

Download 365 Positivity Free.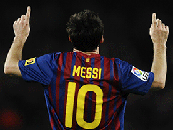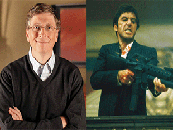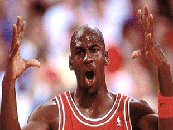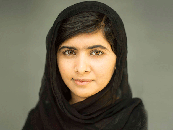 RECOMMENDED READS ABOUT POSITIVITY
SEND US YOUR EMAIL FOR INFO ON NEW RELEASES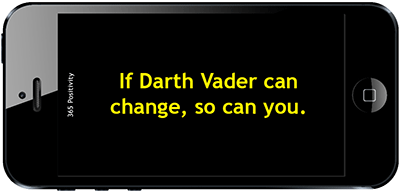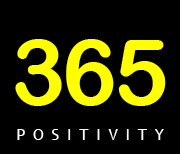 Information Apps For Health, Wellbeing & Self-Improvement