365 MEANINGFUL SLOGANS IN BEST NEW QUOTES APP
A new quote app, 365 Positivity, delivers original meaningful slogans about life, direct to your mobile each day. Could it help change you for the better? By Ben Arogundade.
365 Positivity is an entertaining new self-improvement app that pings original empowering quotes to your mobile each day for one year.
The app's meaningful slogans have been recommended by 'The Times', 'The Telegraph', 'Harper's Bazaar' and 'Red'.
• TOP OF THE BEST QUOTE APPS
Amongst the best quote apps currently available, many simply rehash old phrases from famous people past and present — but 365 Positivity is different — we have created our own original collection of poetic quotes and meaningful slogans that reinterpret life's universal wisdoms and truths for a contemporary audience.
Our 365 sayings and slogans have been specially scripted by our writers, and draw on the principles of meditation, mindfulness, self-motivation and self-betterment. Topics include love, kindness, success, money, healthcare and even 'Star Wars'.
The meaningful slogans within the app act like digital fortune cookies — their haiku-like words of wisdom condense big ideas into small sentences — all designed to entertain, inspire and ultimately to help you learn how to be more positive, more loving, more mindful — better all round.
• 365 MEANINGFUL SLOGANS IN APP
Instead of downloading the whole set of quotes and slogans at once, the app is configured so that you only receive one-a-day for 365 days. The idea is to read them 'mindfully' — to focus on each one individually, allowing them to unfold gradually over time. This will allow you to ponder its meaningful slogans and the way in which they may relate to specific aspects of your own life.
All the apps quotes and phrases are stored within its archive after daily download, so as you collect them you can scroll back through your favourites any time, reminding yourself of meaningful slogans that resonate with you.
• QUOTE APPS STYLE
The app's quotes feature in large format bold yellow type, which switches from portrait to landscape as you swivel your device. Swipe any slogan to engage the smooth scroll of the carousel action.
• SHARE MEANINGFUL SLOGANS
After your initial free sample, all the app's remaining quotes are released in random order, so everybody receives a different meaningful slogan each day. Compare your day's positive message with fellow users, post them to social media or share them with friends, family or work colleagues.
• SCHEDULE YOUR BEST QUOTE TIME
Each quote within the app is controlled via a daily timer, ensuring that they reach you at exactly the time of the day or night that suits you best.
BEST QUOTE APP: KEY FEATURES
• ORIGINAL QUOTES: Fresh perspectives on universal wisdoms. No celebrity quotes.
• 365 TO COLLECT: A year's meaningful slogans, auto-saved for you to refer back to.
• COOL STYLE: Large format quotes in bold yellow flip from portrait to landscape. Swipe any slogan to engage the carousel.
• SHARE: Forward your favourite meaningful slogans to friends, family or work colleagues.
• SCHEDULE: Time the delivery of your daily quotes for maximum impact.
• CUSTOMISE YOUR LOOK: Choose from four background colours.
Free for seven days. Get it now. Tell the others!
DIGITAL IMPROVEMENT: One of the best daily quote apps, 365 Positivity, delivers original and meaningful slogans to your device each day for a year.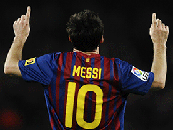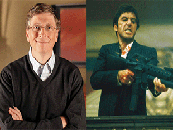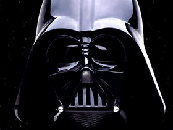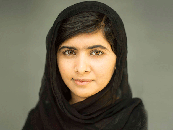 RECOMMENDED READS ABOUT POSITIVITY
SEND US YOUR EMAIL FOR INFO ON NEW RELEASES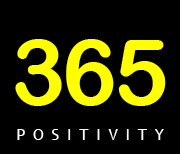 Information Apps For Health, Wellbeing & Self-Improvement


Daily Quotes App 365 Positivity: Try It Free Now!