WHOSE SIDE IS GOD ON IN SPORTS?
Sport and religion are inextricably entwined in today's world. But does God really rig competitive games in favour of one chosen team, or player such as Barcelona's Lionel Messi? By Ben Arogundade.
RELIGION AND SPORT: Argentina's Lionel Messi gestures to the heavens after scoring for Barcelona. The number of Christian, Catholic and Muslim footballers is higher than ever in today's game.
IN 1974, DURING THE BUILD UP to his heavyweight title bout with George Foreman, Muhammad Ali encapsulated the connection between sport and religion when he declared, "How can I lose with Allah on my side?" Today, the open expression of spirituality within professional sport is ubiquitous. Whenever a player scores a goal, a point, a basket or a touchdown, it has now become customary for them to tilt their heads skywards, point upwards with both fingers, and mutter a quick silent prayer of thanks to the higher power. Within American football, coaches routinely invoke God and Jesus as part of their team talk.
LIONEL MESSI & RELIGION
In football (soccer), the world's biggest sport, stars such as Lionel Messi are as well known for their religious gestures as they are for their goals. When they score, it is Jesus that gets the credit, not them.
The religious faith of the world's biggest football stars is now of global interest. Google records approximately 7,000 monthly searches for phrases such as "Lionel Messi religion", and "What religion is Messi?" from fans around the world.
Although the relationship between sports and spirituality seems new, it is in fact very traditional, as many teams across all sports were founded on faith. English Premiership clubs Everton and Southampton for example, were originally formed as church teams, complete with Christian players. At that time, a player's spiritual beliefs were not openly displayed on the field of play, but were confined to the player's private lives, away from the public gaze.
RELIGIOUS FOOTBALLERS TEST FAITH
There is much evidence that suggests that faith actually has a positive impact on sporting performance. In 2000, researcher Jeong-Keun Park of Seoul University studied the performances of professional Korean athletes, and found that prayer was not only a key factor in coping with anxiety, but also in removing self-doubt and attaining peak performance. One of the participants in Park's study stated: "I always prepare my game with prayer. These prayers make me calmer and more secure, and I forget the fear of losing." Philippe Scolari, ex-manager of the Brazilian football team, and a devout Catholic, is also a believer. He is known to place statues of historical religious figures in the dressing room before games. "I like my faith," he said. "It gives us power."
RELIGIOUS FOOTBALL PLAYERS PLEDGE
The impact of the power of faith has also been replicated within medicine. A series of studies dating back to the 1960s concluded that heart disease is far less common amongst the religious than it is within the general population. Brazilian footballer Thiago Silva is a devout Christian who credits his recent recovery from tuberculosis to God. "I almost died from TB in Russia several years ago," he told French channel Canal+. "God saved me."
Brazilian footballers are the most religious sports people on Earth. Jorginho, part of the Brazil team that won the FIFA 1994 World cup, founded his own church in Munich, while one-time World Player of the Year, Kaka, stated that he would rather be a pastor than a coach when he retires. He used to famously remove his jersey at matches to reveal an under-shirt that proclaimed, "I Belong To Jesus". Similarly, Barcelona striker Neymar — who met the mother of his child through the church, and donates 10% of his earnings to a religious charity — wore a headband that read "100% Jesus", as a child.


Download your free sample of 365 Positivity.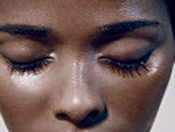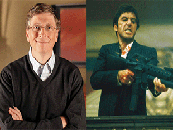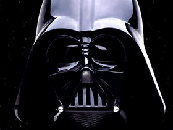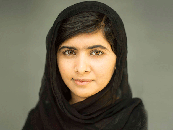 RECOMMENDED READS ABOUT POSITIVITY
FOOTBALL RELIGION: NOT JUST MESSI
Atheists amongst us will insist that these spiritual sports stars who talk of "God's help" are merely experiencing a form of "religious placebo". Thinking that God is helping them win against their opponent (who may also simultaneously be thinking the same thing) is enough of a psychological confidence booster to propel the deluded athlete to victory.
Today, in an intensely competitive market for talent within team sport, the religious requirements of players such as Lionel Messi and Cristiano Ronaldo have been subsumed into the full panoply of perks and facilities available within pro sport. The thinking is, the more that teams can do to keep their players happy and settled, the better their on-field performances will be. And so clubs now have multi-faith prayer rooms installed within their stadia and training facilities, similar to those seen in airport lobbies. Meanwhile, over 50 clergymen currently work as chaplains to English football clubs, catering to the growing numbers of players who pray as they play.
Providing religious services to sports stars has become more complex with the diversity of faiths now present within sport. In recent years, professional soccer has experienced a large influx of Muslim players, who have had a big impact on the game, both in terms of their abilities and the open expression of their faith. Demba Ba, a Senegalese striker who plays his club football with Turkish side Besiktas, and who observes the fasting ritual during the Islamic month of Ramadan, is particularly well-known for immediately dropping to his knees and into the full prayer position in order to give thanks to Allah whenever he scores a goal — all the while his fellow players wait patiently and excitedly around him in order to congratulate him afterwards — and only afterwards, when he rises to his feet.
GOD'S VERDICT
Off the field, coaching·sessions for Muslims are often organised around their need to fast and pray, whilst inside the locker rooms, some avoid appearing naked in front of their team-mates, and choose to wear underpants in the shower.·
But, the key question in all of this is — with almost every religious denomination now openly present within sporting contests — whose side is God on?
The only possible answer there can be, and indeed the fairest answer, is that God does not get involved in the outcome at all. The team or individual that wins each contest is simply the best on the day — and God is a spectator, like the rest of us.
CHRISTIAN, CATHOLIC, JEWISH, MUSLIM?
Abstention by the Higher Power is the way it has always been. What would happen for example, in a contest in which there were devout Christians, Catholics, Jews or Muslims on BOTH sides of two teams battling it out for a major tournament? Whose side would, or could the Creator take in a situation like that? The very idea that God would fix the game for one team over another is deeply flawed in its implication that one group of sporting gladiators are more blessed than another — that one team is "good", and the other "bad". Are we not all God's children? The idea that sport, and indeed football, has its religious 'chosen ones' has never rung true, despite the favourite phrase used by Brazil's football fans whenever they win — that "God is Brazilian".
Perhaps the most dramatic example ever of how God does not get rig the results of sporting events took place during the 2014 FIFA World Cup. As Brazil — who have won the tournament the most number of times (five) — lined up for the semi-final against Germany on July 08, every single member of the squad was gazing up at the heavens, or locked in semi-trance, both fingers pointing upwards, praying intensely for victory. But, on this occasion it was not to be, as Brazil crashed out to a humiliating 7-1 defeat by the super-efficient Germans. The shell-shocked Brazilian players, and the nation, could hardly believe it. Where was God?
RELIGIOUS TALENT
The statue of Christ the Redeemer that so dominates the Rio skyline had not responded as hoped — leaving Brazilians to consider that — shock horror — God had not been present in masterminding their defeat, or for that matter, their five previous victories. It suddenly became clear that the Creator had not abandoned the team — they abandoned themselves in not preparing properly to beat the Germans.
Brazil's failure highlighted the problem of players putting too much responsibility for match day success in the hands of the Higher Power. When things aren't going well, relying on faith can become a distraction that gets in the way of a team or a player's real analysis of their weaknesses. A player can spend too much time looking to the heavens when there is real technical work to be done on the ground.
So, if God does not fix games, should players stop asking the Creator for victory? Perhaps, but moreover, they should realise that winning lies within themselves and their God-given abilities. If you are good enough, you do not need God's help on the day.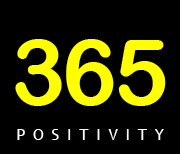 Information Apps For Health, Wellbeing & Self-Improvement