Intergalactic wisdom: 101 quotes about life, the stars & the galaxy
A new app explores the excitement of space culture in an original set of cosmic quotes about life and the galaxy. By Ben Arogundade.
Above: NEW COSMIC QUOTES: 'Intergalactic Wisdom' extends the narrative about space in 101 original quotes about the cosmos, the galaxy and life on Earth.
INTERGALACTIC WISDOM brings you 101 cool cosmic quotes about outer space, the Universe, the wisdoms of life and 'the dark side' of being human.
• COSMIC QUOTES ABOUT THE GALAXY
The original quotes and proverbs within Intergalactic Wisdom combine observations about space and the Universe with ancient wisdoms about life on planet Earth, plus new perspectives on the dark side vs. the light — the epic human struggle between good and evil, as depicted in science fiction classics such as 'Star Wars'.
• HAIKU QUOTES ABOUT THE COSMOS
Our collection of life proverbs cosmic quotes are like digital fortune cookies — their haiku-like words of wisdom condense big ideas into small sentences — all designed to illustrate the complexity and contradictions of what it is to be human in today's Universe.
You'll think the quotes have come from the mind of Yoda himself.
But they haven't. They've come from our team of creative writers.
Other quotes apps lazily rehash old sayings from classic sci-fi films — but Intergalactic Wisdom is special — we have created our own set of original quotes about the galaxy that will inform and inspire you with their wisdom and insight.

• 101 LIFE QUOTES
We've painstakingly crafted this definitive collection of 101 bespoke proverbs — our new classics — and presented them in a stylish, collectable format you can carry around and share with others.
But Intergalactic Wisdom is not just entertainment. Use what it says to inspire what you do.
• MINDFUL RELEASE
Instead of downloading the whole set of cosmic quotes at once, Intergalactic Wisdom is configured so that you only receive one proverb per day for exactly 101 days. The idea is to read the quotes 'mindfully' — to focus on each one individually, allowing them to unfold gradually over time. This will allow you to ponder their meanings and the way in which they may relate to specific aspects of your life.
All the app's quotes about the cosmos are stored within its archive after daily download, so as you collect the set you can scroll back through your favourites, reminding yourself of the proverbs that resonate with you the most.
• COOL VISUALS
Intergalactic Wisdom's quotes about the galaxy are designed in large format bold yellow type, which flim-flams from portrait to landscape mode as you swivel your device. Swipe any phrase to engage the smooth scroll of the carousel action. Choose from four different space-themed background textures.
• SHARE YOUR COSMIC QUOTES
After your initial free sample the remaining cosmic quotes are released in random order, so everybody receives a different proverb each day. Compare your day's message with fellow users, post them to social media or share them with friends and family.
• SCHEDULE YOUR SPACE TIME
The app's quotes are controlled via a daily timer, ensuring that they reach you at exactly the time of the day or night that you want.

• YOUR BEST OPTION
Whether you are looking for cool quotes about space and the cosmos, or a collection of wise proverbs about life, Intergalactic Wisdom is the best option in the galaxy for all citizens of Earth!
FREE for seven days. Get it now. Tell the others!
SUMMARY OF FEATURES
• ORIGINAL WRITING: Best cosmic quotes on life, space and the galaxy. No proverbs from old sci-fi films.
• 101 TO COLLECT: All cosmic quotes are auto-saved for you to refer back to.
• COOL STYLE: Large format quotes in bold yellow flip from portrait to landscape as you swivel your mobile. Swipe any message to engage the carousel action.
• SHARE: Forward cosmic quotes to friends.
• SCHEDULE: Time the delivery of your daily quotes.
• CUSTOMISE YOUR LOOK: Choose from four different cosmic-themed backgrounds.
• ABOUT US
Intergalactic Wisdom is produced by 365 Positivity. We are creative writers and designers based in London. We produce information apps for health, wellbeing and self-improvement that are easy to use, informative and empowering.

Download Intergalactic Wisdom FREE.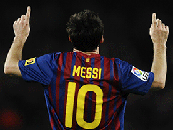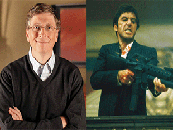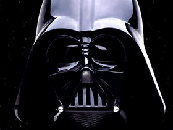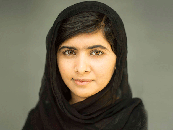 RECOMMENDED READS ABOUT POSITIVITY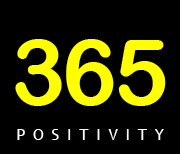 Information Apps For Health, Wellbeing & Self-Improvement